2017/11/30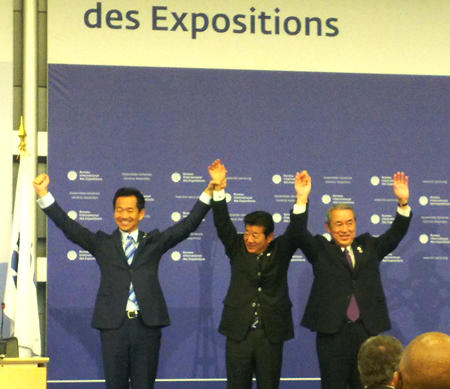 Mr. Masayoshi Matsumoto, Chairman of Kankeiren, participated in the 162nd General Assembly of Bureau International des Expositions (BIE) held on November 15th 2017, as a representative of 2025 Japan World Expo Committee.
Each candidate country of World Expo 2025, Japan, France, Russia and Azerbaijan, presented their bid projects.
Japan emphasized that holding the World Expo in Japan would contribute to the achievement of Sustainable Development Goals (SDGs) adopted by the United Nations, by presenting several activities such as of Poly-Glu Social Business CO., LTD, a company introducing advanced technology for improving water quality in developing countries. Under the theme of "Designing Future Society for Our Lives", proposed location of Expo 2025 OSAKA-KANSAI/JAPAN is Yumeshima Island, an artificial island in Osaka Bay.
The host country of 2025 World Expo will be chosen at the General Assembly in November 2018.
2017/09/27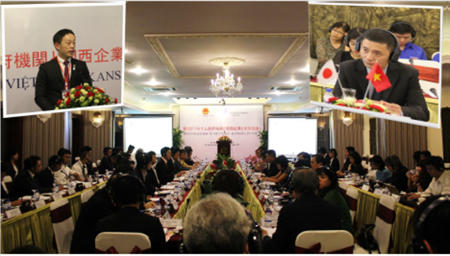 Kankeiren held "the Second Business Dialogue between Vietnamese government agencies and Kansai-based companies" cooperating with Foreign Investment Agency (FIA), Ministry of Planning and Investment (MPI) in Ho Chi Minh on September 21, 2017. The business dialogue focused on "investment policies by the Vietnamese government and business opportunities for Kansai-based companies operating in Vietnam," and "enhanced cooperation in the environmental field." These two themes were also taken up at the First Vietnam-Kansai Business Dialogue.
Mr. Satoshi Okuda, Vice Chairman of International Committee, Kankeiren, conveyed the opinions of Kansai-based companies, and Mr. Dang Xuan Quang, Deputy Director General of FIA replied that the Government will consider the opinions when they make policy.
2017/09/07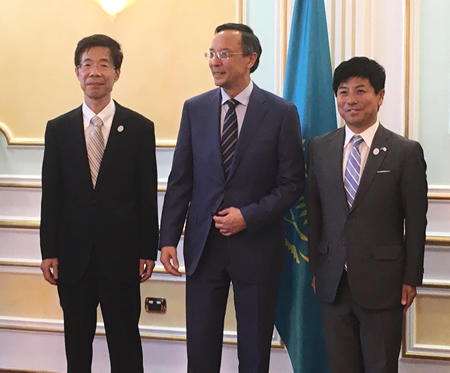 Dr. Minoru Makimura, Chairman of Science Technology and Innovation Committee of Kansai Economic Federation, together with Mr. Kazuyuki Nakane, State minister of Foreign Affairs visited the World Exposition in Astana, Kazakhstan from August 21 to 22, 2017.
They had a meeting with H.E. Mr. Kairat Abdrakhmanov, Minister for Foreign Affairs of the Republic of Kazakhstan. They also visited various pavilions and appealed the attractive point of Osaka-Kansai to invite the World Exposition in 2025 to government representatives from all over the world.