2017/02/10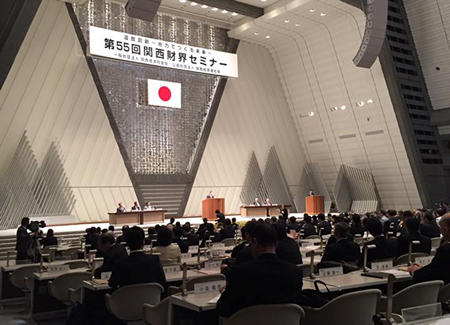 Kansai Economic Federation and Kansai Association of Corporate Executives held the 55th Kansai Economic and Management Summit (Kansai Zaikai Seminar) on February 9 - 10, 2017.
In this forum, business leaders in the Kansai region join together to exchange their candid views and opinions to explore the ideal vision of Japan and the region as well as the basic principles of corporate management. The theme of this year was " Learnig from the Past and Creating the future: Seize Tomorrow with All-out Efforts".
2016/12/27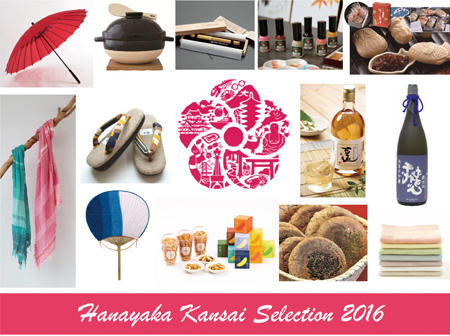 To mark the 70th anniversary of Kankeiren, we have selected thirteen products from among the various specialties of the ten Kansai prefectures as the Hanayaka Kansai Selection 2016. We aim to vitalize the entire Kansai region by introducing these products to people around the world and promoting Hanayaka Kansai globally.
2016/12/05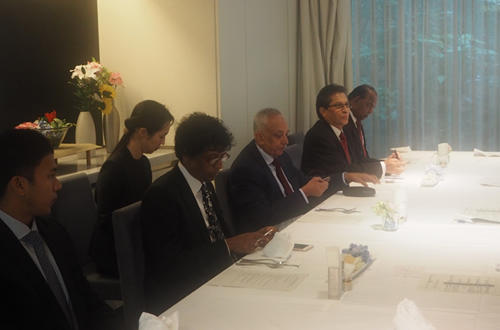 Kankeiren held "Sri Lanka Business seminar in Osaka", inviting Hon. Malik Samarawickrama, Minister of Development Strategies and International Trade, with JETRO Osaka, OCCI on October 31, 2016. After the seminar, Kankeiren held the luncheon meeting with Hon.
Samarawickrama. Hon. Samarawickrama explained effort on improving infrastructures and logistics in Sri Lanka and expressed his expectation for the further expansion of Japanese investment.