2017/09/07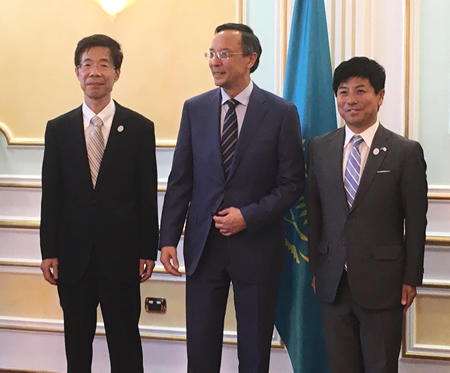 Dr. Minoru Makimura, Chairman of Science Technology and Innovation Committee of Kansai Economic Federation, together with Mr. Kazuyuki Nakane, State minister of Foreign Affairs visited the World Exposition in Astana, Kazakhstan from August 21 to 22, 2017.
They had a meeting with H.E. Mr. Kairat Abdrakhmanov, Minister for Foreign Affairs of the Republic of Kazakhstan. They also visited various pavilions and appealed the attractive point of Osaka-Kansai to invite the World Exposition in 2025 to government representatives from all over the world.
2017/08/09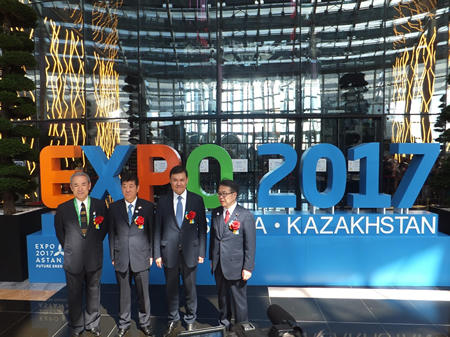 Mr. Masayoshi Matsumoto, Chairman of Kankeiren, as a representative of 2025 Japan World Expo Committee, together with Mr. Hiroshige Seko, Minister of Economy, Trade and Industry, and Mr. Ichiro Matsui, Governer of Osaka Prefecture visited Astana, Kazakhstan from July 21 to 22, 2017.
They had a meeting with H.E. Bakhytzhan Sagintayev, Prime Minister of Kazakhstan, and visited several pavilions at the field. They appealed how Osaka, Kansai is attractive to hold World Exposition under the themed "Designing Future Society for our Lives".
2017/07/26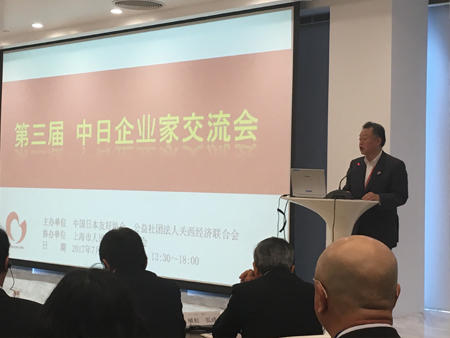 Kankeiren dispatched a delegation to China from July 11 to 14, 2017. The delegation of twenty persons was headed by Mr. Masayuki Matsushita, Vice Chairman, and visited the government authorities and organizations promoting mutual exchange.
During this visit, Kankeiren and China-Japan Friendship Association held "The 3rd Japan-China Assembly for Business persons". About 90 business persons from both countries joined this meeting and exchanged their opinions on two topics: "Health and Beauty Industries" and "Businesses to attract people and promote inbound tourism".