2017/06/07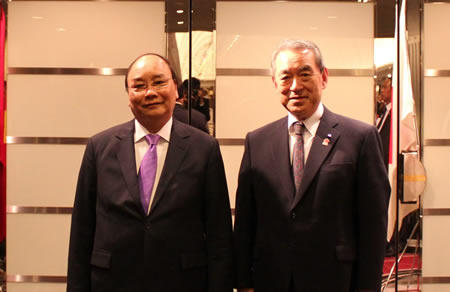 Kankeiren, Consulate General of Vietnam in Osaka and Ministry of Planning and Investment of Vietnam jointly held the dialogue between H.E. Mr. Nguyen Xuan Phuc, Prime Minister of the Socialist Republic of Viet Nam and Kansai business leaders on June 7, 2017.
Kansai business leaders requested Mr. Phuc to enhance transportation infrastructure and to ease the import regulation of used equipment. Mr. Phuc mentioned a vision of newly developing an industrial parks in which Kansai businesses can get benefit.
2017/04/19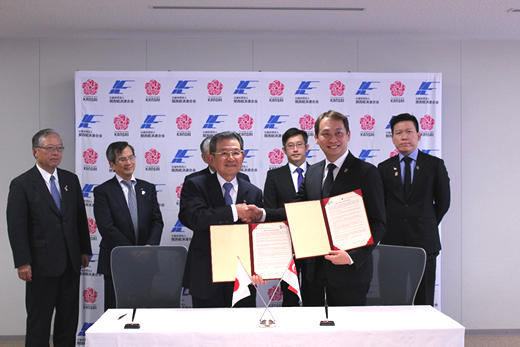 Kankeiren had a meeting with Singapore Learning Mission to Japan led by Mr. Teo Ser Luck, Singapore Minister of State for Manpower on April 19, 2017.
The mission was accompanied by the members of Singapore Manufacturing Association (SMF).
Mr. Dougras Foo, Chairman of SMF and Mr. Shosuke Mori, Chairman of Kankeiren signed the continuance of MOU. Kankeiren and SMF have continued a cooperative relationship since they signed the Agreement of Coooperation for the first time in 1995.
2017/02/10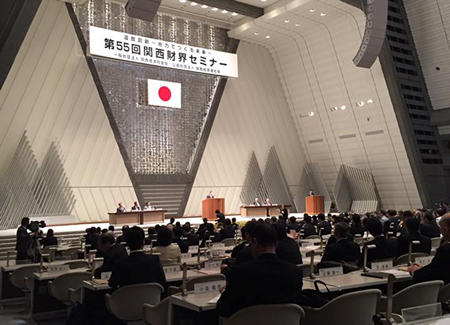 Kansai Economic Federation and Kansai Association of Corporate Executives held the 55th Kansai Economic and Management Summit (Kansai Zaikai Seminar) on February 9 - 10, 2017.
In this forum, business leaders in the Kansai region join together to exchange their candid views and opinions to explore the ideal vision of Japan and the region as well as the basic principles of corporate management. The theme of this year was " Learnig from the Past and Creating the future: Seize Tomorrow with All-out Efforts".