New
Meeting with Singapore Learning Mission to Japan led by Mr. Teo Ser Luck, Singapore Minister of State for Manpower
2017/04/19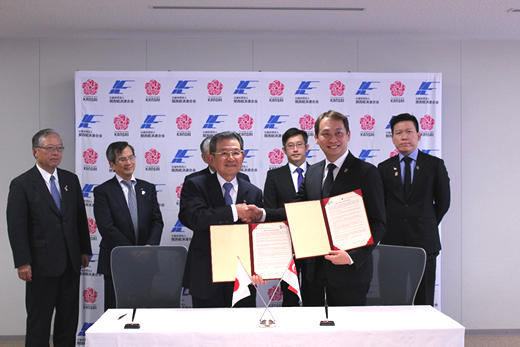 Kankeiren had a meeting with Singapore Learning Mission to Japan led by Mr. Teo Ser Luck, Singapore Minister of State for Manpower on April 19, 2017.
The mission was accompanied by the members of Singapore Manufacturing Association (SMF).
Mr. Dougras Foo, Chairman of SMF and Mr. Shosuke Mori, Chairman of Kankeiren signed the continuance of MOU. Kankeiren and SMF have continued a cooperative relationship since they signed the Agreement of Coooperation for the first time in 1995.