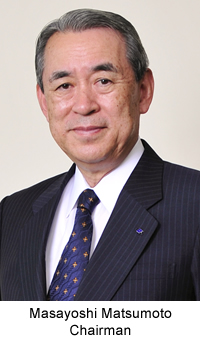 Kansai Economic Federation (Kankeiren) was established in October 1946 as a private, non-profit organization. It consists of 1400 members drawn from representative businesses and organizations which pursue economic activity mainly in the Kansai region. As one of Japan's representative economic organizations, Kankeiren has worked to contribute to the sound development of the Japanese economy through conducting research studies on important issues facing the Japanese economy, and representing and realizing the collective will of the Kansai business community.
On the international front, Kankeiren exchanges views with prominent figures in the political and business circles overseas, sends delegations and fact-finding groups, and conducts management training programs. Therefore, Kankeiren endeavors to achieve further cooperation and deeper mutual understanding among nations and to contribute to the development of the global economy.
Kansai, where Kankeiren has its headquarters, is in the center of Japan. It has a population of 24 million and is the second largest region in Japan in terms of economy with a GDP of approximately 840 billion dollars. It is also Japan's most historically and culturally important area.
Kankeiren's main objective is to work for the benefit of the Kansai region as a whole by developing a social environment in which companies pursue their businesses freely and actively, as well as to further promote Kansai's attractiveness. To this end, Kankeiren makes policy proposals to the government, acts as the driving force behind the various projects in Kansai, and endeavors to strengthen the link between Kansai and the various countries and regions of the world.