2017/09/07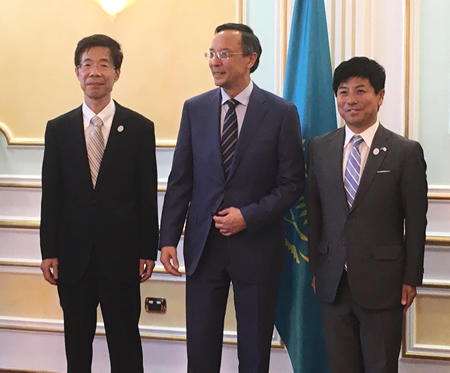 Dr. Minoru Makimura, Chairman of Science Technology and Innovation Committee of Kansai Economic Federation, together with Mr. Kazuyuki Nakane, State minister of Foreign Affairs visited the World Exposition in Astana, Kazakhstan from August 21 to 22, 2017.
They had a meeting with H.E. Mr. Kairat Abdrakhmanov, Minister for Foreign Affairs of the Republic of Kazakhstan. They also visited various pavilions and appealed the attractive point of Osaka-Kansai to invite the World Exposition in 2025 to government representatives from all over the world.
back numbers
Kankeiren in Brief

Download(PDF:2,470KB) Annual Booklet of Kankeiren's Profile.
Kankeiren's Booklet 2017 (Chinese:中文)

Download(PDF:3,519KB) Annual Booklet of Kankeiren's Profile.(Chinese:中文)小册
Travel around "Kansai" with just one IC card and a smartphone!

Introducing the "Hanayaka Kansai: The Flower of Japan - Kansai" Logo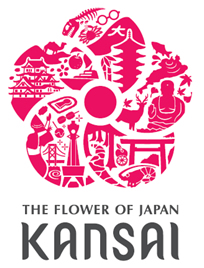 a logo to promote the attractiveness of the entire Kansai region
Hanayaka Kansai Selection 2016
a list of local specialties recommended for international visiters to Kansai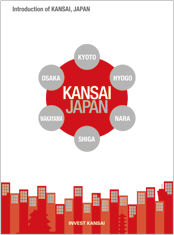 Download(PDF:3,733KB)
An annual brochure introducing the Kansai economy, major projects and a brief history.
Kansai: an Environmentally Advanced Region
Website introducing the case studies of superior technologies or products of Kansai Businesses, contributing to the solution of global environmental issues.