Kankeiren in Brief

Download(PDF:2,200KB) Annual Booklet of Kankeiren's Profile.
Kankeiren's Booklet 2015 (Chinese:中文)

Download(PDF:5,320KB) Annual Booklet of Kankeiren's Profile.(Chinese:中文)小册
Travel around "Kansai" with just one IC card and a smartphone!

Introducing the "Hanayaka Kansai: The Flower of Japan - Kansai" Logo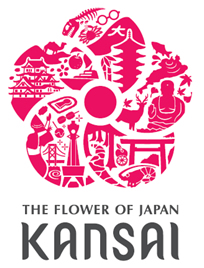 a logo to promote the attractiveness of the entire Kansai region
Hanayaka Kansai Selection 2016
a list of local specialties recommended for international visiters to Kansai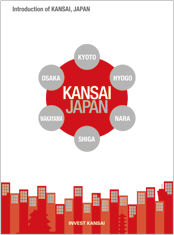 Download(PDF:3,733KB)
An annual brochure introducing the Kansai economy, major projects and a brief history.
Kansai: an Environmentally Advanced Region
Website introducing the case studies of superior technologies or products of Kansai Businesses, contributing to the solution of global environmental issues.