News
Online meeting with Mr. Vo Tan Thanh, Vice-President of the Vietnam Chamber of Commerce and Industry (VCCI)
2022/06/07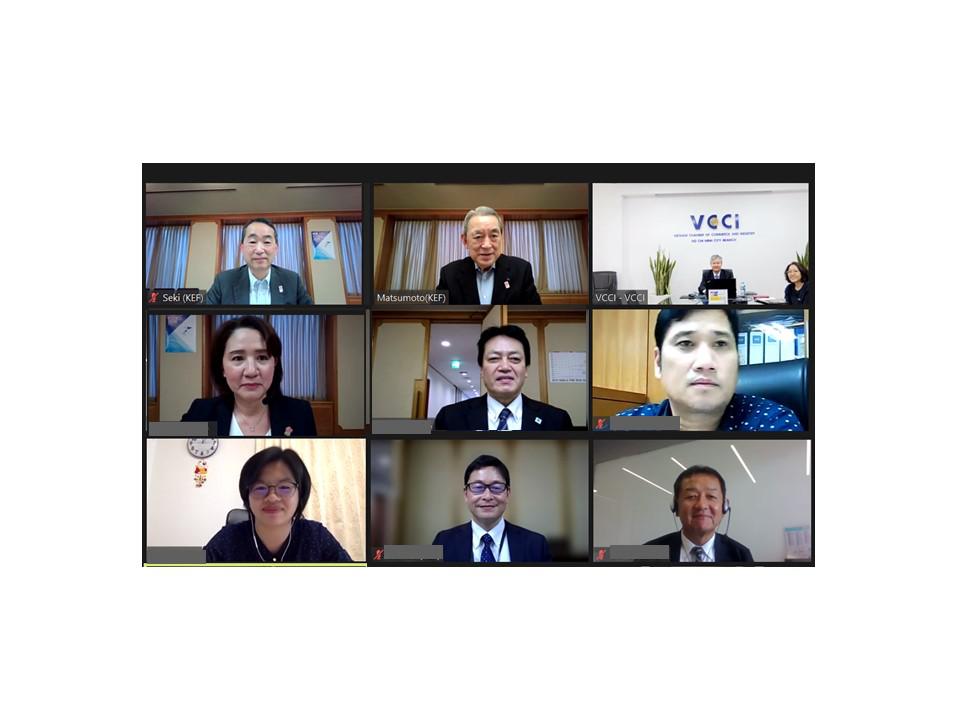 On Monday 23 May, Masayoshi Matsumoto, the Chairman of Kankeiren held an online meeting with Mr. Vo Tan Thanh, Vice-President of the Vietnam Chamber of Commerce and Industry (VCCI).
VCCI is a partner organization of the Asian Business Creation Platform (ABC Platform).
Chairman Matsumoto shared the progress of the ABC Platform project with Vice Chairman Vo Tan Thanh, and asked for continued cooperation.
Vice-President Vo Tan Thanh said, "Next year, on the occasion of the 50th anniversary of the establishment of diplomatic relations between Japan and Vietnam, we would like to work together with the ABC Platform." In response, Chairman Matsumoto said, "It is necessary to make concrete efforts with the aim of stimulating the economy." The two parties will continue discussions and deliberations.