News
Asia Business Creation Platform holds top meeting
2022/05/31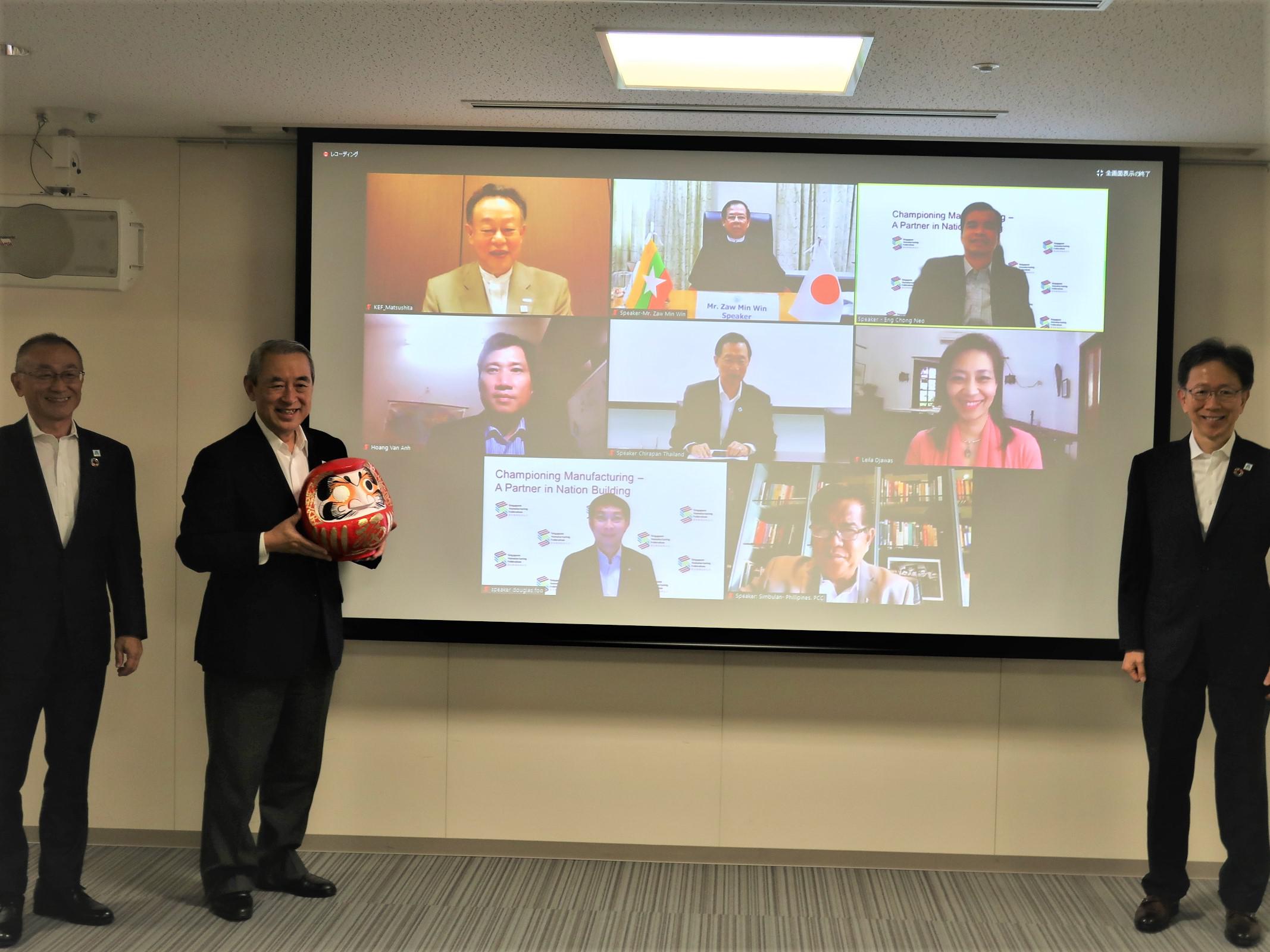 On 4th September 2020, Asian Business Creation Platform held a top meeting by online.
The second plenary meeting of the Asian Business Creation Platform (ABC Platform) was originally scheduled to take place in Singapore in September. However, this was postponed due to the impact of the new coronavirus, so representatives of economic organizations from a total of eight participating countries gathered online at this meeting instead. At this meeting, they shared information about the covid-19 and economic situation in each countries and exchanged views on our expectations of the ABC Platform.
From Japan, Chairman Masayoshi Matsumoto, Vice Chairman Masayuki Matsushita, Chairman of Business-in-Asia Committee Keiji Tanaka, Acting Chairman of Business-in-Asia Committee Ryo Morita and representatives from each working groups participated in the meeting, which was watched by about 100 people.